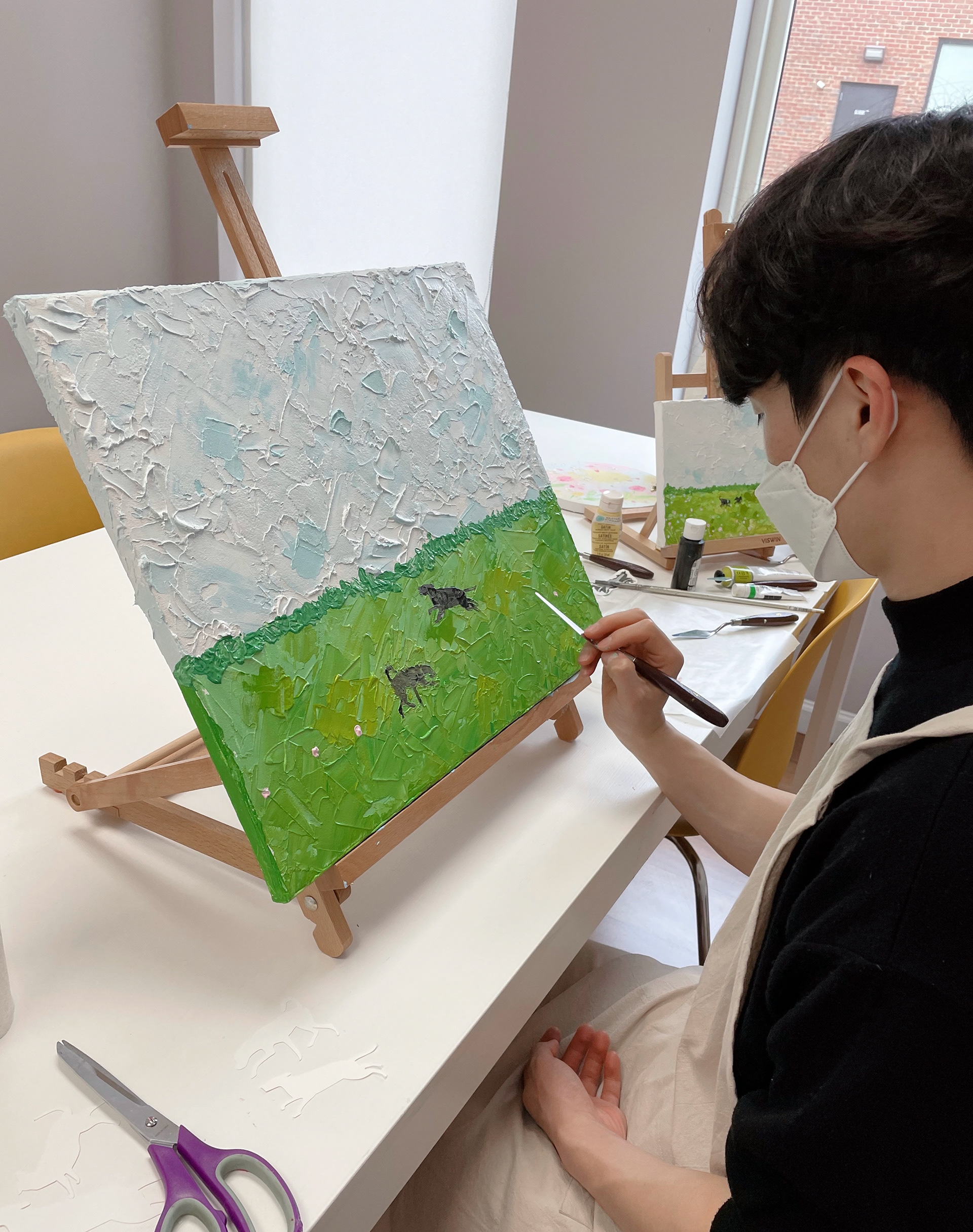 Backdrop/knife Painting One Day Workshop
These Acrylic backdrop/knife painting arts go with any kind of interior decor!
So Easy, Fun, and Very very Mesmerizing.
Bring a guest or come alone, either way, you will have a great experience. No artistic talent is needed, we guide you step by step to complete your masterpiece.
$65 /2hr Session
All Materials included
16 x 20 Size Canvas 
$220
1 session /week (4weeks)
2 hr per session

Canvas sizes
11x14 x 2 
16x20 x 2
Other class schedules can be opened when you come with 3 or more.
백드롭/ 나이프 페인팅 원데이 워크샵
그림은 그리고 싶은데, 아직 실력등의 이유로 망설이시는 분들께 추천!
반복적으로 아무 생각 없이 하게 되는 힐링중에 힐링 아트, 힐링도 되고, 끝난 후에는 멋진 인테리어 소품으로 변신, 내가 만든 제품이 나의 공간에!
거창한 그림은 아니지만, 누구나 쉽게 멋지게 완성할 수 있다니다:)
2 시간
$65
캔버스 사이즈
16 x 20

$220
주 1 회 총 4주​​​​​​
2시간 수업
캔버스 사이즈
11x14 x 2 
16x20 x 2
3인 이상 함께 오실 시 다른 시간대도 열어드릴 수 있습니다 
**Cancellation Policy:
While we regret to lose the opportunity to paint with you, our cancellation policy is as follows: A full refund can occur if notification of cancellation occurs at least 48 hours before class start time. 
No refund is issued 24 hrs before the class.