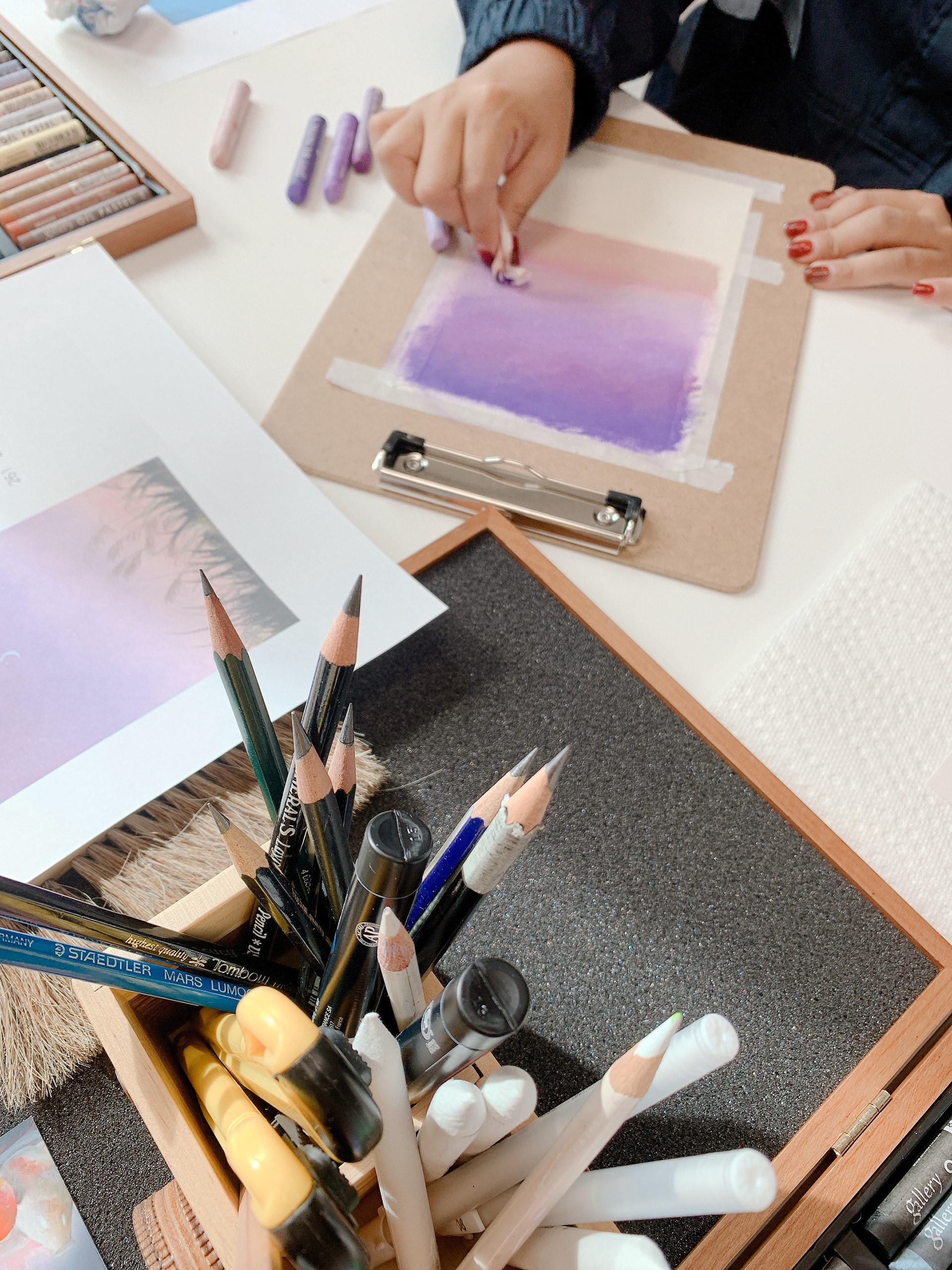 Bring a guest or come alone, either way, you will have a great experience. No artistic talent is needed, we guide you step by step to complete your masterpiece.
Tuesdays 1:00- 3:00 PM
Thursdays 10:00AM - 12:00 PM
6 People Max
1 session/week (4weeks)
$180
Choose your paper size
Paper size is 5x7 or 8.5 x 11 (US Letter)
310 g/m
.
.
.
-Who needs to let go of stress
-Who wants to try new a new hobby
- who wants their own interior decor
All materials are provided, just come and enjoy your artistic spirit! 
ALL Guests and Employees are required to wear masks.
**Cancellation Policy:
While we regret to lose the opportunity to paint with you, our cancellation policy is as follows: A full refund can occur if notification of cancellation occurs at least 48 hours before class start time. 
No refund is issued 24 hrs before the class.
Other class schedules can be opened when you come with 3 or more.
​
화요일 1:00- 3:00
목요일 10:00AM - 12:00 PM
주 1 회 4주 
​
​6명 소수정예
​
​$180
​
​
​
2시간 
(정해진 커리큘럼으로 진행하는 수업이기 때문에 보강은 불가합니다.)
-삶속의 힐링이 필요하신분
-새로운 취미가 필요하신 분
-인테리어용 그림을 완성해보고 싶으신 분
모든 재료 포함
마스크는 필수입니다. 
캔슬은, 수업 48시간 전에 전액 환불 되며, 24간 전부터는 환불 불가입니다.
3인 이상 함께 오실 시 다른 시간대도 열어드릴 수 있습니다 

​​​​​​​